Meet our Pocomoke crew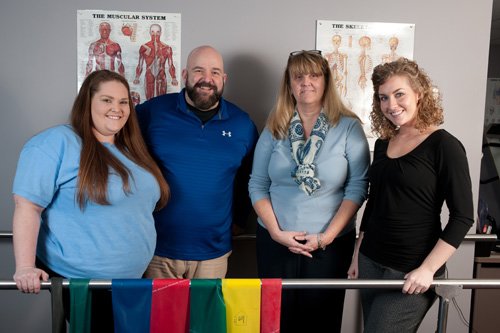 Meet our Pocomoke crew!
Katie Moreland, PT, DPT, is a Doctor of Physical Therapy and clinical director at Pocomoke clinic. She specializes in pediatrics, sports medicine and post-surgical rehabilitation.
Additional patient care is provided by Physical Therapist Assistant, Blake Hare, and Physical Therapy Technician, Cati Renshaw. Office Manager, Kathy Bedsworth is there to greet you with a smile, and take care of all your administrative needs.
Leadership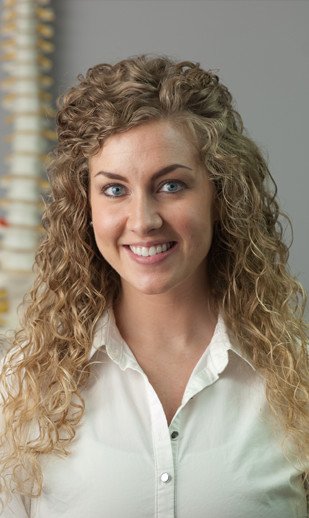 Katie Moreland, DPT
Katie Moreland is the clinical director of our Pocomoke location. She joined Tidewater Physical Therapy in 2013. Katie received her Bachelor of Science in Biology with a Minor in Chemistry from Christopher Newport University and her Doctorate of Physical Therapy (DPT) from the University of Maryland Eastern Shore. She has been an active member of the American Physical Therapy Association (APTA) since 2010. Katie specializes in pediatrics, sports medicine, and post surgical rehabilitation. Personally, Katie loves working in the town in which she lives and being involved with the Downtown Pocomoke Association and Chamber of Commerce on behalf of Tidewater Physical Therapy. During her free time, Katie loves spending time on the Pocomoke River with her husband and dog!
Find us:
Our Pocomoke clinic is located on Route 13, or Market Street, near the Pocomoke Plaza Shopping Center. It is about 30 minutes from Salisbury, Maryland. In partnership with the Lower Shore Family YMCA, the Pocomoke clinic specializes in and offers aquatic physical therapy. Contact Katie Moreland, clinical director, for more information.