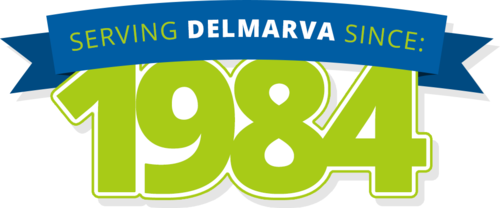 Reflecting on 2016
As we ring in 2017, we want to take the time to reflect on 2016. Tidewater Physical Therapy saw many positive changes last year. We added new members to our internal Tidewater Physical Therapy family, with the addition of three new clinical directors; two of whom are the senior physical therapist at their respective clinics. Collectively, throughout our 16 Delmarva clinics, we helped thousands of patients with successful recoveries, pain management, and injury prevention. And internally, we have grown in our cohesion by utilizing new business practices. However, with all these changes, we are still Delmarva's leading and most respected provider of physical therapy.
Chief Operating Officer, Jennifer Walter says, "As Tidewater Physical Therapy celebrated its 32nd year of business, we had a sense of pride in the steps in place to continuously evaluate areas in which we can improve. From reviewing patient surveys to hiring secret shoppers, we are committed to staying true to our mission – providing the highest level of physical therapy and customer service. Every member of the Tidewater Physical Therapy team is committed to this mission. In addition to our unwavering support of the communities that we serve we also increased our commitment to giving back to our profession and industry."
 Our 2016 Highlights
Celebrated our 32nd year in business as the most widely recognized, highly accredited physical therapy firm on Delmarva; with 16 locations.
Welcomed past Cambridge clinic Physical Therapist Assistant, Alex Eberspacher, DPT, as our new Clinical Director and Senior Physical Therapist at our Cambridge, MD clinic.
Welcomed Matthew Greene, DPT, CLT, as our new Clinical Director and Senior Physical Therapist at our Centreville, DE clinic.
Introduced a new specialty courtesy of our new Centreville Physical Therapist, Matthew Greene, a Titleist ® Performance Institute (TPI) Certified Fitness Golf Professional.
Welcomed past patient and intern, Hannah Yoder, DPT, as the new staff physical therapist at our Harrington, DE clinic.
Established a Delmarva-wide PR awareness campaign to showcase our support of the American Physical Therapy Association's, National Physical Therapy Month message that, "sometimes physical therapy is a safe and effective alternative to opioids for long-term pain management."
Reached over 1,000 likes on our Facebook page, which continues to be a great source of information and excitement for our followers!
Sponsored and participating in multiple wellness events throughout Delmarva including the 10K Across the Bay Chesapeake Bay Bridge Run, St. Michaels Running Festival, YMCA of the Chesapeake – Walktoberfest, and Survivors Across Sussex: 16-mile relay.
Welcomed a new group of interns into our prestigious internship program; many of whom were hired to work for us after displaying an outstanding work ethic, passion for physical therapy and top-notch patient care.
Celebrated 792 years of combined experience including: 14 employees with 20+ years experience, 4 employees with 15+ years experience, 13 employees with 10+ years of experience, and 20 employees with 5+ years of experience.
Giving Back
As our clinics function as community-based businesses, we find it imperative to show support for those communities where we live and work. Giving back is a long standing principle of our organization and 2016 was no exception!
We are proud to say that in 2016 we supported 45+ Delmarva organizations, businesses and foundations to include (listed in alphabetical order):
Heart of Good Health
PRS Health and Wellness Festival
Industry Support
Supporting the physical therapy industry is an important process that our Physical Therapist participate in. The following are industry areas in which our physical therapy leaders are involved in:
It's All Because of You
Our success this year and in years past could not have been possible without the support from our communities across Delmarva, our patients, our referring physicians, our strategic partners and our amazing employees. The never-ending support shown by our advocates is unmatched. Tidewater Physical Therapy thanks you!
Here's to another happy, healthy and prosperous year – see you in 2017!