Meet our Chester crew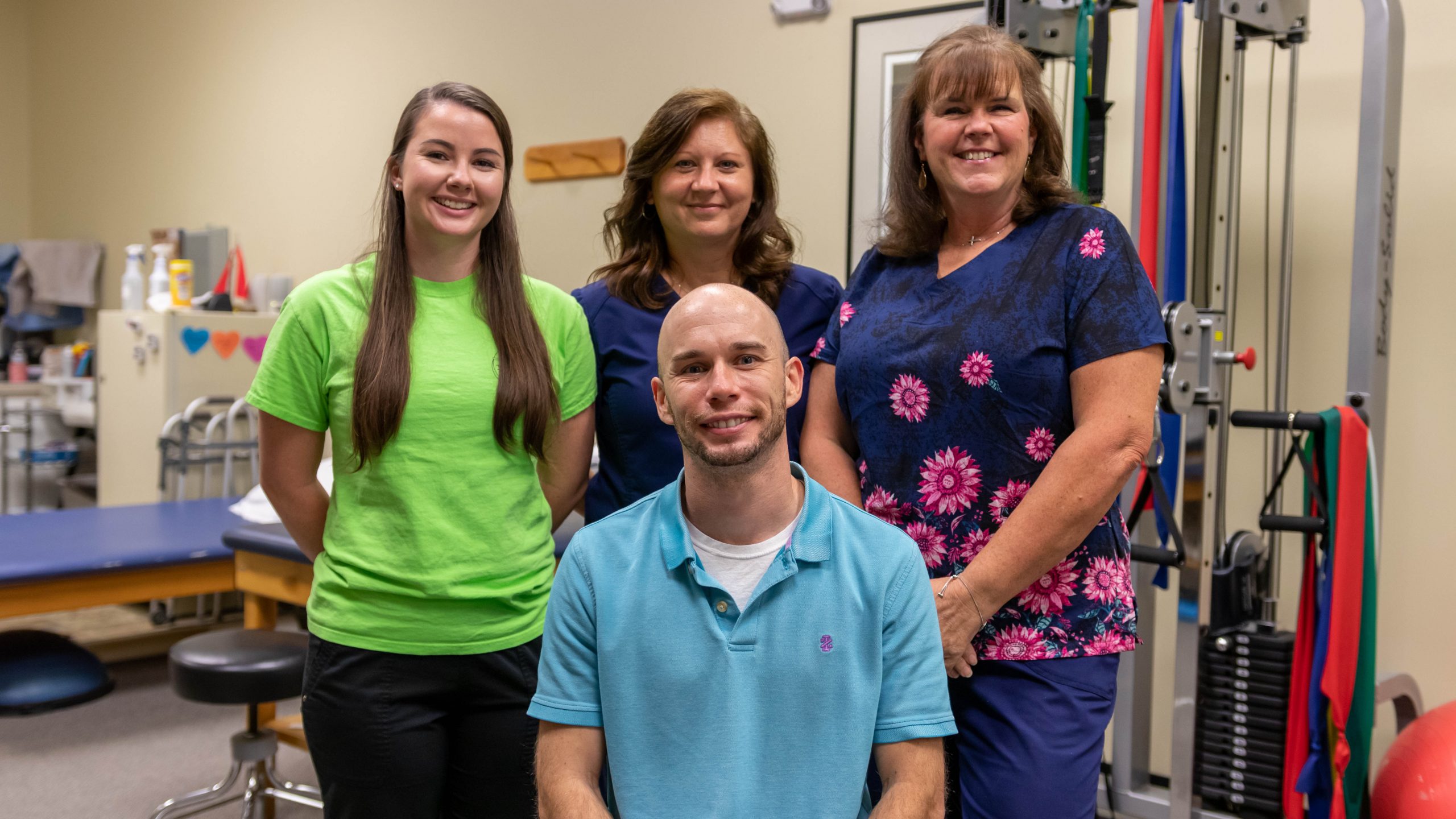 Meet our Chester crew!
Brian Prettyman, PT, DPT is a Doctor of Physical Therapy and the Clinical Director our Chester, MD clinic. Brian specializes in sports and orthopedic therapy, spinal cord injury and multi-trauma therapies, pelvic and sacroiliac dysfunction, therapeutic interventions and lower extremity dysfunction.
Additional patient care is provided by Austin Gallagher, PTA.   Office Manager, Amber Palacios is there to greet you with a smile and take care of all your administrative needs.
Leadership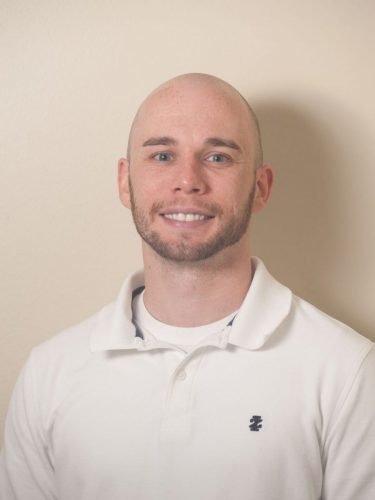 Brian Prettyman, PT, DPT
Brian Prettyman, DPT is the Clinical Director of our Chester, Maryland location. Brian received his Bachelor of Science in Health Science from Salisbury University in 2013.  Brian gained experience in the field of Physical Therapy, working as a technician with Tidewater, until going back to school to further his career. In 2017, Brian received his Doctor of Physical Therapy from the University of Maryland Eastern Shore. He specializes in manual therapy, multi-trauma therapies, instrument assisted soft tissue mobilization (IASTM), balance, pre- and post-operative care, joint replacement therapies, sports and orthopedic therapy, stroke rehabilitation, vertigo and TMJ dysfunction. Personally, Brian is a huge sports fan – particularly of the Baltimore and Kansas City based teams. He is also an avid runner and enjoys woodworking in his free time.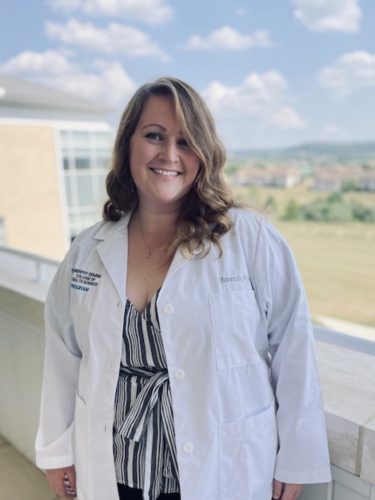 Hannah Porter, DPT
Hannah received her BS in Biology from St Mary's College of Maryland in May 2019. She then received her DPT graduate degree from Mary Baldwin University in Staunton, Virginia in May 2022. Hannah specializes in women's pelvic health physical therapy such as urinary/fecal urgency and incontinence, pelvic pain conditions, post-oncology radiation and/or chemotherapy patient populations, pregnancy and postpartum; orthopedic conditions such as joint replacements, post-surgical care, various orthopedic injuries, balance/gait disorders, and neurological impairments.
Prior to PT school, Dr. Porter was an exercise technician at Tidewater Physical Therapy in Seaford. Hannah is from Denton, Maryland, and is a fan of the Baltimore Orioles and Washington Capitals. She also enjoys playing piano, eating crabs, and relaxing at the beach.
Amber
Find us:
Our Chester Clinic is conveniently located on Abruzzi Drive in Chester, MD. Driving West on Route 50 take Exit 41 to Route 18 (Main Street) – make a right onto Route 18; take a Right onto Shamrock Road, take a Left onto Abruzzi Drive.  We are located in the center high rise apartments, street level (800 Abruzzi Drive, Suite E).  If you are driving East on Route 50, take Exit 40 B and then an immediate Right onto Abruzzi Drive, again located in the center high rise apartments, street level.  Please call 410-643-7515 with any questions.