Leadership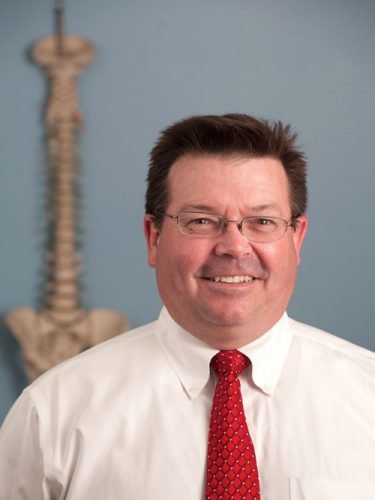 Craig L. Joachimowski, DPT, ECS, OCS, CHT
Craig Joachimowski is the clinical director of our Seaford, Delaware location and a Doctor of Physical Therapy, Orthopedic Clinical Specialist and Certified Hand Therapist.  Craig joined Tidewater Physical Therapy in 1993 after receiving his BS in Physical Therapy from University of Delaware and Competency in Vestibular Dysfunction from Emory University.  As one of the very few Therapists with certifications in OCS and CHT,  Craig uses specific techniques and splinting to treat hand conditions like nerve injuries; tendinitis; post-operative rehabilitation following tendon, artery and nerve repairs; ligament reconstruction; fractures and Reflex Sympathetic Dystrophy (RSD).  Craig completed his DPT through the College of Saint Scholastica.

Rodney Schlegel, PT, DSc (Hon), ECS
Rodney Schlegel, PT, DSc (Hon), ECS provides Electromyography and Nerve Conduction testing for Tidewater Physical Therapy primarily at its Salisbury, MD. He joined Tidewater Physical Therapy in 2018.
Rod has been in the physical therapy field for over 60 years. He served in the United States Airforce as an active duty medic and physical therapy technician from 1957-1961. After his time in active duty, he enrolled in University of Maryland's School of Medicine, School of Physical Therapy. He was graduated from the University of Maryland in 1964. In 1989 he became Board Certified as an Electrophysiologic Clinical Specialist (ECS) by the American Board of Physical Therapy Specialties. In 2011, he was granted an Honorary Doctor of Science degree by Rocky Mountain University of Health Professions for excellence in clinical practice, contributions to the profession and contributions to the specialty of clinical electrophysiology (electroneuromyography).
Professionally, Rod has been involved in many organizations, groups, and committee's pertaining to his specialty that include: Founding member, Chair and Director of the Hand Rehabilitation Section of the APTA; Founding member, Chair, and Vice President and Board of Governors of the American Congress of Electroneuromyography; Vice Chair of the APTA Section on Electrophysiological and Electrokinesiological Measurements (SEEM); Chair of SEEM Task Force on Specialization in Electroneuromyography; Member of American Physical Therapy Association Task Force on Definition of Physical Therapy Practice; Member of Committee for Standardization of Electrophysiologic Evaluation Nomenclature; Member on Task Force on Development of Competencies for PT Electromyographers; Member Section on Clinical Electrophysiology Continuation Committee; Liaison to Food and Drug Admin for electromyographic devices; Member Editorial Board for Journal of Clinical Electrophysiology; Chair Committee on Peer Review and Standards of Practice for PT electromyographers; Member of American Physical Therapy Association Specialty Council on Clinical Electrophysiology; and Member and Chair of the American Board of Physical Therapy Specialties.
Find us:
Our Salisbury clinic is located near Salisbury University at 1344 S. Division Street 800-320-4613.