Meet our Easton crew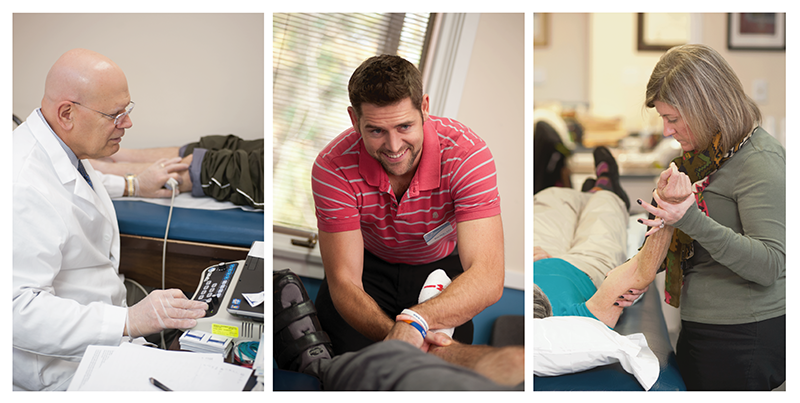 Meet our Easton crew!
Brian Mielke, DPT is a Doctor of Physical Therapy and the Clinical Director at our Easton clinic. He specializes in manual therapy of the spine, myofascial release, strain counterstrain, extremity mobilization and sports rehabilitation.
Additional patient care is provided by Physical Therapist Assistants: Amy Brown, Josiah Rydstedt, Eric Nepert, and Cynthia Greaves, along with Physical Therapy Technicians: Brittnee Ewing, Bill Bacon and Meredith Johnson.  Office Manager, Lisa Covey and Office Assistant, Barbie Tatman are here to greet you with a smile and take care of all your administrative needs.
Leadership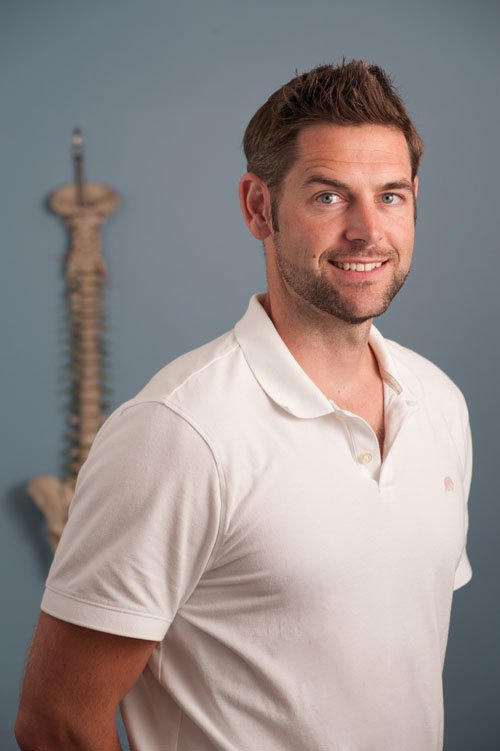 Brian Mielke, DPT
Brian Mielke is the Clinical Director of our Easton, MD location. He joined Tidewater Physical Therapy in 2010. Brian received his Bachelor of Arts in Psychology from the University of Maryland, Baltimore County and his Doctor of Physical Therapy (DPT) from the University of Maryland, Baltimore. He is a member of the American Physical Therapy Association. Brian specializes in manual therapy of the spine, myofascial release, strain counterstrain technique, extremity mobilization, and sports rehabilitation.
Personally, Brian enjoys spending time with his wife Mandi and their children, Sam, Jack, Cameron and Harper.  Brian also enjoys spending time outdoors, playing volleyball, and cheering on his favorite sports teams: the Baltimore Orioles, the Maryland Terrapins, and the Washington Redskins.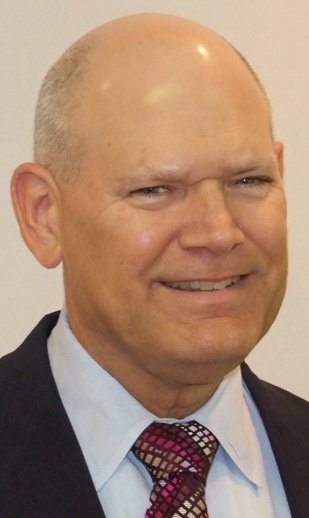 W. James Downs, Jr., PT, DSc, ECS
Jim Downs is the President and CEO of Tidewater Physical Therapy and Rehabilitation Associates, PA and its sister company, Tidewater Electromyography (EMG). He founded Tidewater Physical Therapy in 1984 in Easton, MD as a Medicare Certified Rehabilitation Agency. Today, Tidewater Physical Therapy has grown to 15 outpatient locations across the Eastern Shore of Maryland and Delaware. Jim received his Bachelor of Science in Physical Therapy (PT) from the Medical College of Virginia and his Doctor of Science in Clinical Electrophysiology (DSc) from Rocky Mountain University. He is Board Certified in Clinical Electrophysiology (ECS) by the American Board of Physical Therapy Specialties. During his career, Jim has held several local and national offices with the American Physical Therapy Association and has served two terms on the Maryland Board of Physical Therapy Examiners. He has also taught the EMG/Nerve Conduction course work at the University of Maryland Eastern Shore for over 20 years and has lectured nationally in the same field. Jim has practiced in the specialty of Clinical Electrophysiology for over 40 years, where his prime interest is in differentiating among peripheral nerve lesions, plexus level lesions and root level lesions, as well as evaluating other neuromuscular involvement, such as generalized peripheral neuropathy, primary muscle disease, myoneural junction deficit and motor neuron involvement. Personally, Jim resides in Rehoboth Beach, DE with his wife and yellow lab. They have one daughter who is a landscape architect.
Find us:
Our Easton Clinic is conveniently located right off of Route 50 and Idlewild Avenue on Marvel Court.  Contact Brian Mielke, Clinical Director for more information.