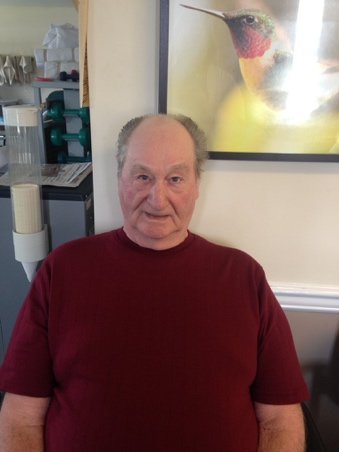 After suffering from hip pain due to degenerative bone disease, Delaware resident Robert Webb underwent a total right hip replacement. His surgery was a success, but Mr. Webb needed intensive physical therapy to regain motion, allowing him to walk once again. To start his recover, Mr. Webb worked with an in-home therapist immediately after his hip replacement. After two weeks with his in-home therapist, he began working with Tidewater Physical Therapy's Harrington, Delaware clinic.
Mr. Webb started a vigorous physical therapy program with appointments three times a week. During these appointment, he worked with the Harrington team on exercises such as stationary bicycle riding, stair exercises, kick outs, marching exercises, hill slides, and quad sets. After a few weeks and much progress, his visits decreased to two times a week.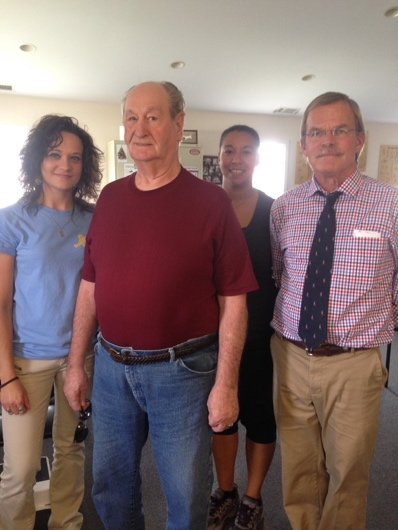 Tidewater Physical Therapy's main goal for Mr. Webb was to get him walking as soon as possible. Mr. Webb was extremely dedicated to this goal. During his very first visit, he was walking very short distances with the help of a cane. By his ninth visit, he was walking short distances without a cane. By his fifteenth visit, he was walking up and down stairs. Mr. Webb was able to meet his goal of walking again and boasts about his tremendous success stating he, "rolled in and walked out," of Tidewater Physical Therapy.
During his time with Tidewater, Mr. Webb was known as a social butterfly. In fact, he loved Tidewater so much that he returned to partake in a wellness program, so that he can continue to keep up with his exercises, socialize, and work-out in an enjoyable and supportive atmosphere.