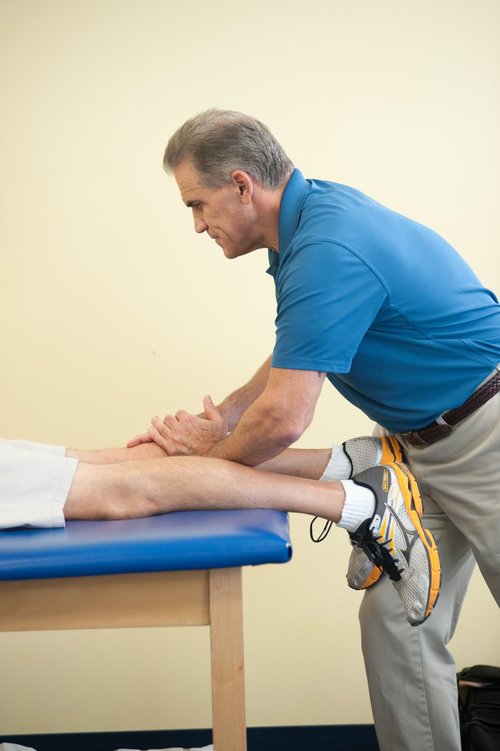 Our Ocean View Clinical Director and Senior Physical Therapist, Robert "Bob" Cairo, PT, recently received his level one certificate in "New Trends in the Prevention of Running Injuries," from The Running Clinic in Princeton, NJ.
The Running Clinic is an organization providing continuing education to health professionals that has grown to become a global reference in the prevention of running injuries.
"The training course, 'New Trends in the Prevention of Running Injuries' has been delivered more than a hundred times, on five continents. This training course has brought about major changes in the practice of thousands of healthcare professionals. Developed using the most recent scientific evidence, it questions several current unjustified practices," states The Running Clinic. This particular certification is the first step towards becoming a Specialist as recognized by the organization.
Jennifer Walter, Tidewater Physical Therapy's chief operating officer and chief financial officer, says, "Bob has been with us for 27 years and is an integral part to our team. He has always thrived as a therapist and made it a priority to continue his education throughout his career. Over the years he has developed his skills, specifically in the field of sports and running, and continues to fine tune his practice on a consistent basis. We are extraordinarily proud of Bob and his exceptional amount of professionalism and dedication to his craft."
Cairo is highly-recognized by athletes across the region as the leading physical therapist in athletic training, injury prevention and recovery.